Throughout history, there have been many influential women who have changed the course of the world. To narrow these historical legends down to a list is almost disingenuous. Every single woman before us have paved the way for the life we have today. However, as time goes on, it can be easy to forget how those before us struggled so we could have the freedom and representation of today.
So, here's an ode to the women of old and new, thank you for continuing to fight for change, without you we'd be lost.
Malala
Malala was 15 years old when she was shot in the head by religious fundamentalists. She was on her way to school when it happened; the reason she was targeted was because her family had political power in Swat Valley and she and her family were open advocates for female education, an opinion not everyone shared.
Since then, Malala was flown out to the UK for surgery and has recovered from her injuries, and the UK is now her home of residence. Instead of being scared by the violence that almost ended her life, Malala went on to become a human rights activist and set up the Malala fund with her father, a non-profit charity advocating for girls' education. She continues to raise funds for girls all around the world and is an amazing woman at her young age of 23.
Yeonmi Park
Yeonmi Park is a North Korean defector and activist who escaped North Korea is 2007. She tells her story of survival, deprivation and living under the North Korean regime. Despite her adversities, she still strove for better and risked her life for freedom.
It's a harrowing story of deprivation and deception. She's now an activist, and lives to bring awareness and educate people around the world regarding North Korean political/cultural climate. She is part of a non-profit LiNK (Liberty in North Korea) that rescues North Korean refugees hiding in China.
Yeonmi Park has also gone on to speak for TED and has her own YouTube channel as well as writing an autobiographical account of her upbringing, her family and her freedom.
One statement of hers said "I hope my book will shine a light on the darkest place in the world" [I].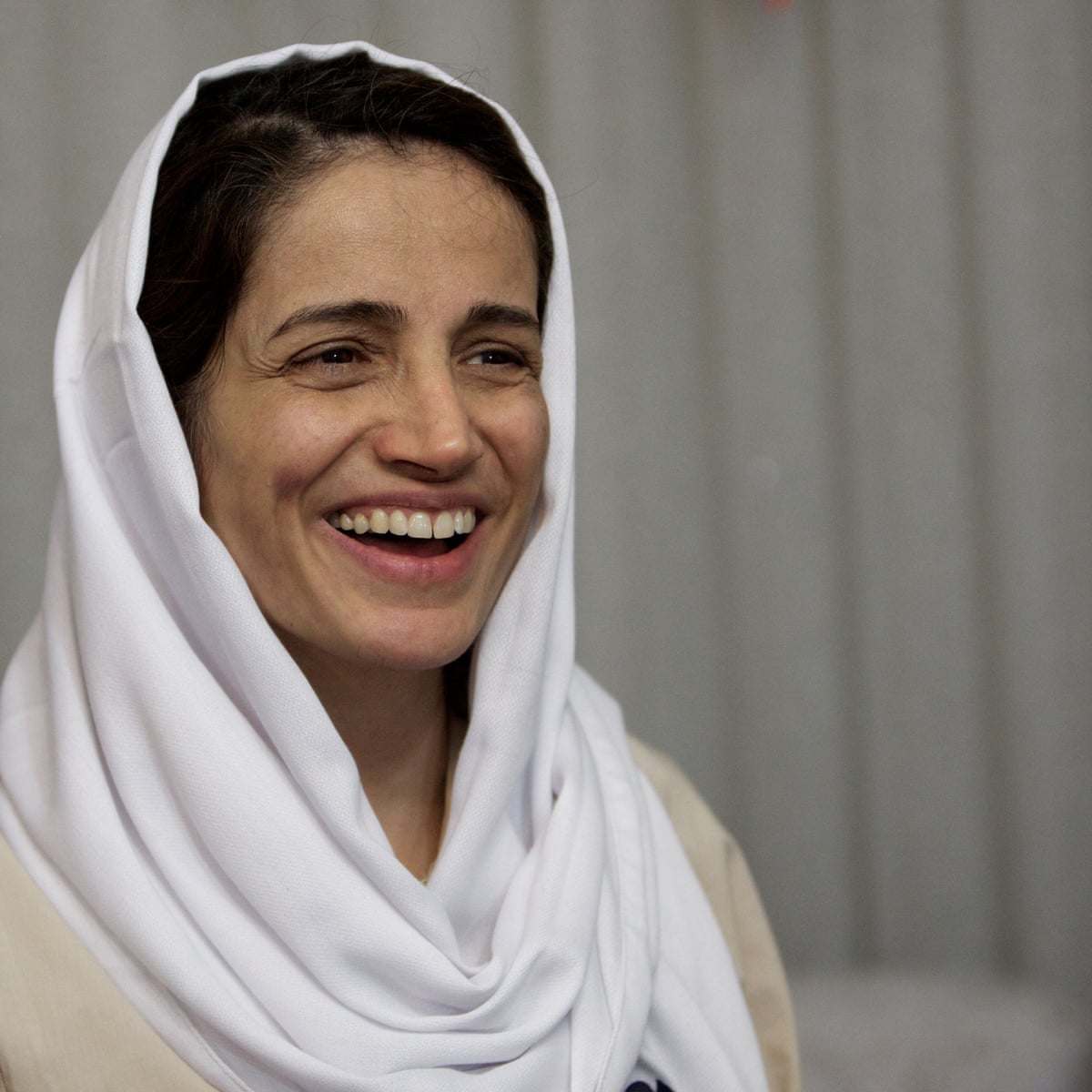 Nasrin Sotoudeh
Nasrin Sotoudeh was recognised as part of Times 100 influential people of 2021. In Iran, women and girls aren't allowed to leave their houses unless they cover their hair, arms and legs. In 2017, one woman resisted and held her hijab at the end of a stick. This sparked other women across the country joining in on the protest, otherwise known as 'Girls of Revolution Street."
Nasrin Sotoudeh is an Iranian women's rights lawyer who has been imprisoned for fighting for the 'Girls of Revolution Street'.
She has been sentences to 38 years in prison. Currently various human rights groups, the UN and non-profit organisations are appealing for her release, however the fight for her freedom is still ongoing.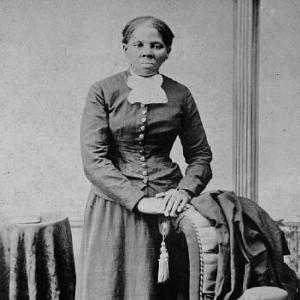 Harriet Tubman
Harriet Tubman was an abolitionist who helped liberate hundreds of slaves on her underground railroad. When she was 12, she developed narcolepsy due to being hit by a stray two-pound stone; it was originally intended for a fugitive slave but hit Harriet instead.
She was nicknamed black Moses because she smuggled so many slaves across the border to liberation. She returned a total of 13 times and partnered with other abolitionists too.
She worked as a Union Army nurse but was also a spy and scout during the civil war.
She was a woman who displayed great courage in times of adversity and oppression. In 1863, she became the first woman in US history to plan and lead a military raid, which led to the liberation of over 600 slaves.
Her final words were also an act of selflessness. 'I go away to prepare a place for you.'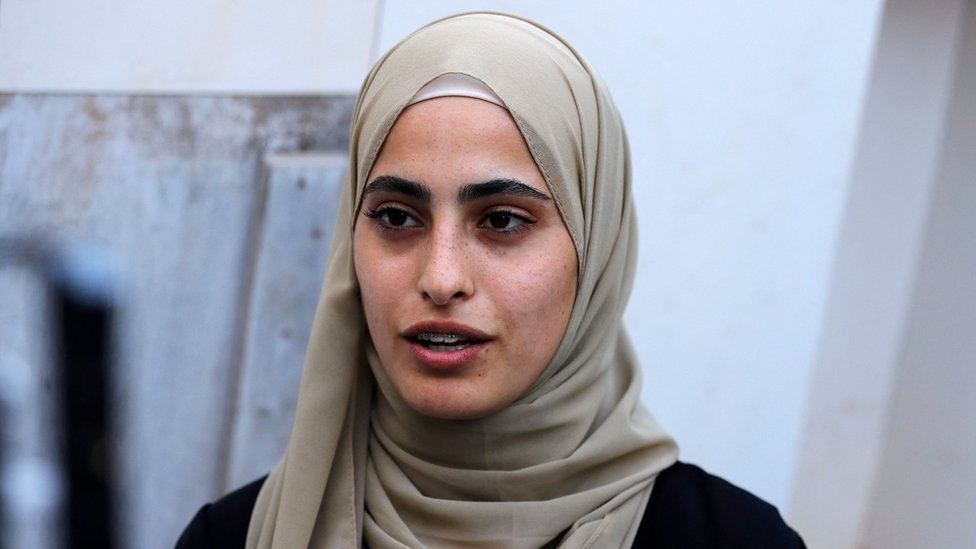 Muna El – Kurd
Recognised by the Times 100 influential people in 2021, this Palestinian activist has shown great bravery and resilience whilst fighting forces in the Palestine x Israel conflict. Earlier this year, Palestinian people were run out of their homes in Sheikh Jarrah by Israeli soldiers, and the Palestinians refusing to comply were severely injured or even killed. Despite being a victim of Israeli settlements herself, she took it upon herself to be a representative voice in the media and give live updates to people outside of Palestine to inform the world of what was going on.
As of 2021, Muna is waiting on a decision from the Israeli courts to see if she will be evicted from her home. Her twin brother, Mohammed, has also been identified as Times 100 influential people through his activism for Palestinian people.
Marie Curie
Maria was born in Poland, and has revolutionised her way into history because of her discoveries of radium and polonium, elements which have changed the world of science and given way to treatments such as chemotherapy.
She's the only person in history to win 2 Nobel peace prizes for two separate sciences. What makes her even more spectacular is that as a young woman, she was denied membership to the French academy of sciences because of her gender, yet despite her obstacles and the immense sexism she faced, she fought for her place in scientific field and her name is now immortalised.
Greta Thunberg
Greta Thunberg is a Swedish environmental activist who rose to international attention from her solo protests outside the Swedish Parliament in 2018. At the age of 14, she would skip school on Fridays to protest, holding a sign saying 'school strike for the climate'.
What started as a single person protest soon sparked millions of young and old people alike to campaign for climate change, and Greta soon became a beacon for change in regards to the climate crisis. Something incredibly inspiring about Greta's story is how young she is and how much she cares about the planet, something which influenced the masses.
Now aged 18, Greta has made it onto Forbes top 100 influential women, and has been nominated for a Nobel peace prize three times. As well as becoming a global icon for climate change, Greta is also politically involved in the climate debate and challenges world leaders. She's also released her own BBC documentary, 'A year to change the world'.
Indira Ghandi
Indira Gandhi was the only female Prime Minister of India to date. Daughter of Jawaharlal Nehru, she was in power for a total of fourteen years from 1966 to 1984.
In a world riddled with patriarchal authority and watchful eyes, she bravely took on the government role and changed Indian history. Her policies also reached Pakistan and Bangladesh, and she spun the stereotypical Indian female stereotype on its head.
Her legacy was so memorable that in a BBC poll, Indira was voted woman of the millennium [I].
She ruled up until her politically motivated assassination in 1984.
Mary Anning
Mary lived on the south coast of England, and although she was too poor to read and write, she taught herself. Eventually she learned about geology and the skeletons of prehistoric animals that would often wash up by the shore.
Mary became the first person to discover the complete skeleton of a plesiosaurus in 1823, however despite her prominent work with fossils the scientific community hesitated to recognise her.
"In fact, male scientists – who frequently bought the fossils Mary would uncover, clean, prepare and identify, would often not credit her discoveries in their scientific papers on the finds, even when writing about her ground breaking ichthyosaur find" [iii].
During her time, Mary faced immense sexism. She was refused entry to the Geological Society of London as they didn't accept women, only in 1904 did they open their doors for all.
At the time, people believed the world to be only a few thousand years old. Mary's findings proved that there had been life on earth for millions of years.
Sonita Alizadeh
Sonita Alizadeh rose to the public attention in 2014 when her YouTube music video 'Daughter for Sale' became viral, whereby she rapped about the issue of child marriages in her home country, Afghanistan.
When Sonita was 10, her parents were considering selling her as a bride, something considered normal, however her family soon fled to Iran to evade the Taliban. Sonita stayed in Iran whilst her mother went back, and during this time she discovered Eminem and Iranian rapper Yas, whom she drew inspiration from to begin writing her own music.
When she was 16, her mother once again proposed selling her as a bride, and thus, 'Daughter for sale' was born. With the help of videographer Rokhsareh Ghaem Maghami, the song came to life in a music video.
The music video garnered a lot if international attention, which led to the non-profit Strongheart group arranging to bring Sonita to the US.
Sonita has been nominated for the freedom prize 2021, and has been listed one of BBC's 100 women. She created a documentary, Sonita, which aired at the International Documentary film festival, which went on to premier at the Sundance festival and Seattle international film festival.
Despite her mother's intentions, Sonita tells TED,
"Even though she tried to sell me, it doesn't mean she didn't love me or care about me. She was only doing what she learned, what her parents did to her" [ii].
---